Chester County, PA Firearms Training Classes & Courses
Firearm Safety is our priority in Chester County, PA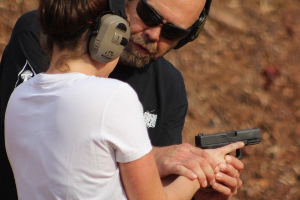 Cajun Arms offers firearm training classes and courses in Chester County, Pennsylvania. Our instructors are experienced, certified, and NRA-certified professionals who strive to ensure that our students receive the best firearm education possible. Our classes include basic handgun safety and marksmanship, as well as more advanced classes such as concealed carry and tactical firearms.

At Cajun Arms, we believe in following the five cardinal rules of gun safety below:
Treat all guns as if they are loaded (cleaning & maintenance are exceptions, the below rules still apply even when cleaning).
Finger off the trigger until your muzzle is on target and you have made the conscious decision to shoot.
Be sure of your target, what is beyond your target, around your target, and BETWEEN you and your target.
Do not cross your muzzle over anything that you are not willing to kill, destroy, or buy.
Let falling guns drop!
It is our goal to ensure that all gun owners understand and practice these rules, as we believe they are essential to preventing accidents and protecting the safety of those around us.
Our Calendar of Classes
Get Started
Chester County, PA Handgun Training Classes
Cajun Arms offers handgun training classes in Chester County, PA. Our classes are designed to teach the fundamentals of safe and responsible gun handling, while also providing an introduction to the basics of self-defense. The classes are taught in a safe, secure environment, tailored to meet the needs of both novice and experienced shooters.
Handgun Classes
Ask A Question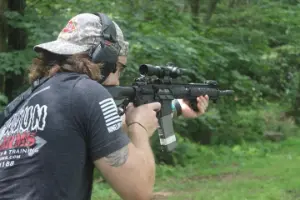 Chester County, PA Rifle Training Classes
Cajun Arms offers rifle training classes for shooters of all skill levels. Our experienced instructors teach the fundamentals of rifle marksmanship, safety, and function. Our classes are tailored to your individual needs, and goals, ranging from basic rifle safety and function to more advanced topics such as defensive rifle skills, bolt action accuracy, and long-range precision shooting.
Rifle Classes
Chester County, PA Shotgun Training Classes
Cajun Arms in Chester County, PA offers top-of-the-line shotgun training classes for all skill levels, from novice to expert. Our classes are designed to make sure that you are properly educated on the safe and effective use of a shotgun. We offer a wide variety of courses, including basic shotgun safety and operation, defensive shotgun tactics, trap shooting, skeet shooting, and more.
Shotgun Classes
Send A Message
Chester County, PA Ladies & Women Classes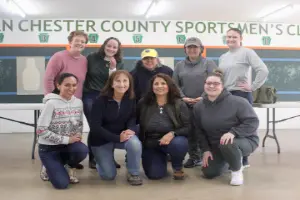 Cajun Arms offers women's firearms classes. Our classes are designed to provide a safe, comfortable learning environment, and are tailored to all skill levels and experience. We cover the basics of firearms safety, handling, and shooting, as well as more advanced topics such as defensive shooting techniques and tactics.
Ladies & Women Classes
Chester County, PA NRA-Approved Classes
Cajun Arms offers NRA-approved firearms classes that are designed to help novice shooters become more confident with their firearms. Our classes focus on safety, basic marksmanship, and the fundamentals of shooting. We offer courses for all types of firearms including handguns, rifles, and shotguns. Each course is tailored to the individual needs of each student.
Chester County, PA Private Firearms Training Classes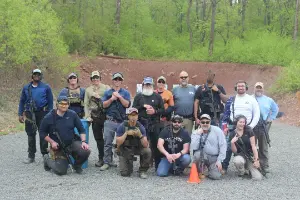 Our private firearms training class offers a unique opportunity for individuals to learn from experienced trainers in a safe and comfortable setting. Our instructors are certified and experienced in teaching a variety of firearms courses, so no matter what level of experience you may have, our classes are designed to help you meet your personal goals. Our classes are comprehensive, covering everything from basic instruction on firearm safety and maintenance to more advanced topics such as shooting techniques and self-defense. Private classes can be one-on-one or private groups or couples. We even do private corporate team-building sessions.
Our Calendar of Classes
Contact Us