Gunsmithing
We offer all types of gunsmith services. Some of our fast turnaround projects are installation of new sights, scope mounting, and barrel and trigger jobs. We are Glock, Smith & Wesson, and Springfield Armorers. We work on semi auto pistols AND revolvers. Our J frame trigger enhancement is second to none!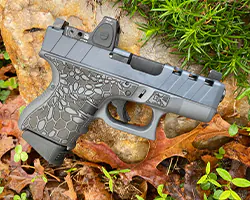 Restoration of older guns and antiques.
We do work on all long guns - rifle and shotgun.
Custom rifle building to your specifications.
Free float barrels and epoxy bed and pillar stocks.
Pistol and revolver work
We also do stock refinishing, repair and replacement, crown barrels, etc. We will build you a custom AR15, AR10, or bolt action from the ground up or modify your existing rifle!
Cajun Arms' team also does Cerakote, Duracote, cold blueing, and parkerizing. We also perform custom stippling on plastic composite and wood.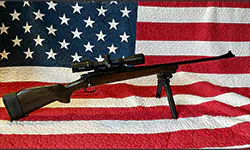 Want to learn more about our gunsmithing services? Click a link below!
Firearms Appraisals
Cajun Arms performs appraisals of condition and grade for all firearms from pistols, rifles, shotguns, and more. We also provide valuation of all types of firearms for insurance purposes and current market retail pricing. We provide the service for one piece or an entire collection or estate. Let the Cajun Arms experts treat you honestly and fairly to help you determine what you have and its value!
Reach Out