Join a Class
Beginner to Advanced
Intro to Pistol
Vehicle Defence
Ladies Only
And more!
List of Classes
Host A Class
One-on-One
Corporate Outings
Bachlor(ette) Parties
House of Worship Security
Birthday Parties And more!
Private Classes
West Chester Firearms Training
Safety is our top priority.
Cajun Arms offers firearm training to civilians, law enforcement officers, and military personnel. Our experience in all firearms disciplines brings safe, practical real world training and the proper mindset for self defense. We layer skills built upon a solid and well rounded foundation. The critical knowledge Cajun Arms teaches is repeatable and memorizable.

Owning and using a firearms is not just simply a right. The owner has a responsibility to themselves as well as others to know how to use it safely and sensibly. You are accountable for every bullet that leaves your firearm.

We are not only instructors, we are students of firearms as well. We seek new methods and skills, vet them personally, and bring them to our students. By attending our programs and practicing what you learn, you can have the peace of mind knowing you can protect yourself and your loved ones in a moment of danger.

From beginner to advanced, Cajun Arms provides empowerment by learning. Gain the knowledge and own the proper equipment to ensure your safety and those you love. We are your firearms experts.
Our Calendar
Private Classes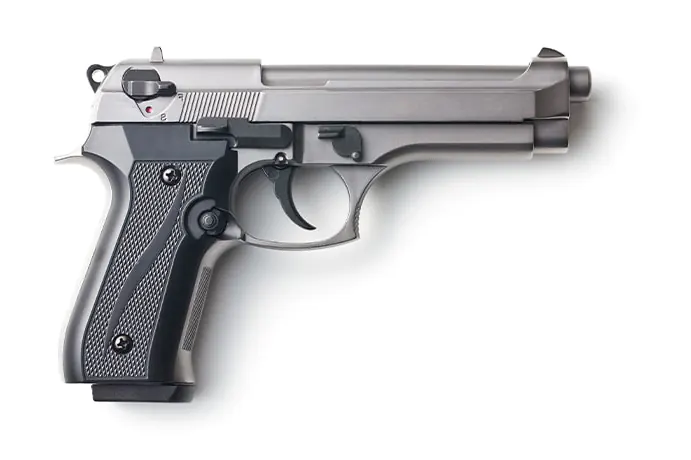 Firearm Rentals

You can rent firearms for your desired class including pistols, rifles, and more. Ask in advanced please.

Ammo Purchase

When renting weapons, ammo must be purchased from Cajun to ensure only quality ammo goes through our guns.
Services List
Click a service to learn more.
Our Featured Products
Our Best Selling & Featured Products.
All Products
Meet the Team
Click an instructor to view their profile.
From Our Blog
Our blog has over 50 articles from tactics, to practice methods, & more. Checkout the most recent blog posts below and feel free to visit our blog page to look up oldies but goodies.
Google Testimonials
Check out our happy customers!
I attended the Intro to AR-15 class on 2/19/23 at NCCSC. It was a terrific class, with great content presented efficiently. I especially liked that there was plenty of opportunity to interact with/ask questions of Jim (Lead Instructor) and Neal (Associate Instructor). Jim and Neal made sure that everyone had their questions answered fully and offered valuable hands-on demos or relevant videos to drive home the point. Jim's style of instructing ensured that there was good interaction and participation by those in the class -- lots of good give-and-take and sharing of info/experience. Perhaps the most valuable part of the class was that each participant got hands-on 1-on-1 coaching from Jim and Neal to evaluate their respective rifle and accessories set-up, as well as the shooter's stance. Recommendations for improvement were freely offered and stance corrections were addressed patiently to make sure that the shooter "got it." I strongly recommend this class to anyone who is brand new to the AR platform. The class is also a valuable reminder to those who maybe have some experience with the AR-15 but who could benefit from a 'refresher.' Take this class; you won't be disappointed.
I've been shooting handguns for many years but recently stepped up to semiautomatic 5.56 rifles. I knew that I wanted to find a knowledgeable and experienced instructor to take several classes with to build my skills with a rifle. Jim and Cajun Arms exceeded my expectations. I started with the Intro to AR15 class. The class covered all of the fundamentals of the rifle and assumed no prior knowledge, which is perfect for a beginner. Jim had plenty of time for questions and, most importantly, made me feel comfortable to ask them. I enjoyed the class and Jim's teaching style so much that I signed up for Defensive Rifle 1.0 right after and plan to take several other classes with Cajun Arms. If you're new to rifles/carbines, I would strongly recommend the intro class. This was definitely an excellent investment in my training.
James made it very easy for me to organize a group session. He led a very informative Intro to Self Defense Pistol course for women. I feel more comfortable with guns in just as little as 2 hours. If you are looking for a great firearms training course, check out Cajun Arms!
I attended the Intro to Practical Defensive Pistol course and had a great time. Jim and Catherine were thorough in their instruction and I got a good amount of 1-on-1 attention from an instructor given the class had ~10 people in it. I was able to refine my skills and learn drills that I can practice on future range trips. I highly recommend this course to all types of beginners, even if you haven't shot before. They made sure they left nobody behind regardless of experience level. Thanks Cajun Arms!
Write A Review