Montgomery County, PA Firearms Training Classes & Courses
Firearm Safety is our priority in Montgomery County, PA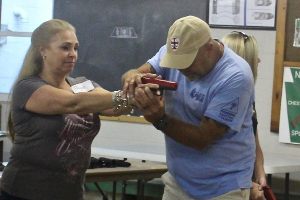 Cajun Arms offers firearms training classes and courses in Montgomery County, PA. Our certified instructors have decades of combined experience and provide comprehensive instruction covering many topics. Whether you are looking for a basic safety course, a defensive handgun class, or an advanced tactical training course, we have a class for you.

At Cajun Arms, we prioritize the safety of our customers and the community. We highly recommend you memorize the following five cardinal rules of gun safety:
Treat all guns as if they are loaded (cleaning & maintenance are exceptions, the below rules still apply even when cleaning).
Finger off the trigger until your muzzle is on target and you have made the conscious decision to shoot.
Be sure of your target, what is beyond your target, around your target, and BETWEEN you and your target.
Do not cross your muzzle over anything that you are not willing to kill, destroy, or buy.
Let falling guns drop!
By following these simple safety tips, we hope to ensure that all of our customers have a positive and safe experience.
Our Calendar of Classes
Get Started
Montgomery County, PA Handgun Training Classes
Cajun Arms offers handgun training classes in Montgomery County, PA. Our classes are designed to educate our students on the safe use of firearms and the fundamentals of shooting. We understand the importance of firearm safety and the necessity for education on the proper use of firearms. Our classes are tiered so you can build on your foundation while learning new defensive skills.
Handgun Classes
Ask A Question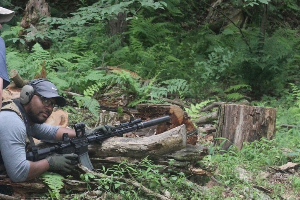 Montgomery County, PA Rifle Training Classes
Cajun Arms is the ideal place to learn about rifles and shooting techniques. With a wide range of courses available, ranging from basic to advanced, Cajun Arms offers rifle training classes that can suit anyone's needs. From the beginner to the experienced shooter, Cajun Arms provides an extensive selection of classes to help hone and improve upon your skills.
Rifle Classes
Montgomery County, PA Shotgun Training Classes
Cajun Arms offers a wide variety of shotgun training classes for shooters of all skill levels in Montgomery County, PA. We cover the basics of shotgun safety, ammunition selection, cleaning, and maintenance. Whether you are a beginner who has never fired a shotgun before, or an experienced shooter, our courses are specifically tailored to help you reach your goals.
Shotgun Classes
Send A Message
Montgomery County, PA Ladies & Women Classes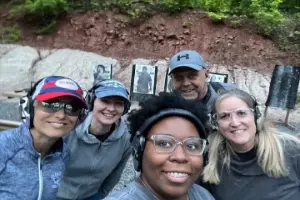 Cajun Arms offers a variety of ladies' and women's classes to help you improve your shooting skills and become a better shooter. Our classes are taught by experienced firearms instructors who can help you with all aspects of shooting; from target shooting to defensive shooting. We offer classes for all levels of experience, from beginner to advanced, so whether you are just starting out or have been shooting for years, we have a class that will meet your needs.
Ladies & Women Classes
Montgomery County, PA NRA-Approved Classes
Cajun Arms is proud to offer NRA-approved firearms classes in Montgomery County, PA. Our goal is to provide a safe and enjoyable learning environment for all of our students. We strive to offer a comprehensive curriculum that covers all aspects of firearms safety and handling.
Montgomery County, PA Private Firearms Training Classes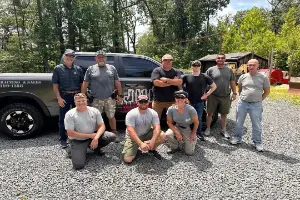 Cajun Arms offers private firearms classes to help you become an informed and responsible gun owner. Our classes provide comprehensive instruction on safety and firearms usage. We teach basic to advanced firearms instruction, including basic handgun safety, marksmanship, defensive shooting techniques, and the fundamentals of handgun maintenance and care.
Our Calendar of Classes
Contact Us