Glock 19 in West Chester, PA
Purchase your Glock 19 Pistol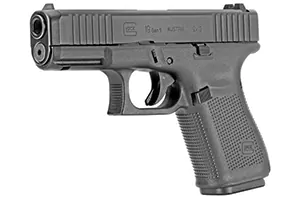 The GLOCK 19 in 9 mm Luger is ideal for a versatile duty thanks to its smaller dimensions when compared to its standard sized brother the G17. In addition to its use as a conventional service pistol, it serves well as a backup weapon or for concealed carry. The onboard 15 round capacity is more than generous. It is by far Cajun Arms' most popular pistol. We call it the "Goldilocks" gun because it is "just right" for so many different people. The Glock 19 is also available in an optic ready version called the MOS.
Purchase your Glock 19X Pistol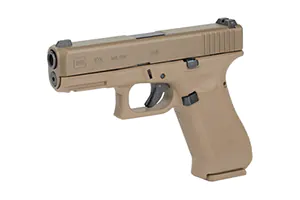 GLOCK's first ever "Crossover" pistol, the GLOCK 19X, combines the best features of two of its most popular and most trusted field-tested platforms. The full-size GLOCK 17 frame and the compact GLOCK 19 slide have joined forces to produce the ideal pistol for all conditions and all situations. We love Peanut Butter! The 19X comes in the coyote color with the first-ever factory colored slide. Additional features include the GLOCK Marksman Barrel (GMB), no finger grooves, ambidextrous slide stop levers and lanyard loop. Included with the pistol is a standard 17-round magazine, two 17+2-round magazines and coyote-colored pistol case. This pistol is the peanut butter colored brother of the G45.
Request Product
Current Products
Want to learn more about our gunsmithing services? Click a link below!
Our Most Popular Pistols