Sig Sauer P365 in West Chester, PA
Purchase your Sig Sauer P365 Pistol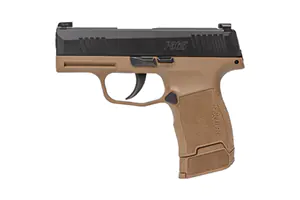 The P365 High-Capacity Micro-Compact has been a game changer at Cajun Arms. The revolutionary new concealed carry pistol that gives you more capacity, more concealability and more capability. It's the one gun you can carry every day of the year chambered in 9mm or .380.

The award-winning P365 has redefined the micro-compact pistol category, quickly becoming one of the most popular firearms at Cajun Arms. It features a patented modified double-stack magazine capable of 10+1, 12+1 or 15+1 full-size capacity. Its ergonomic design makes it more shoot-able than the typical pocket-sized pistols with a clean, crisp trigger pull. The P365XL ROMEOZero is available with the ROMEOZero reflex optic installed and zeroed right out of the box, making it the most capable micro-compact available today.
Purchase your Sig Sauer P365 Macro Pistol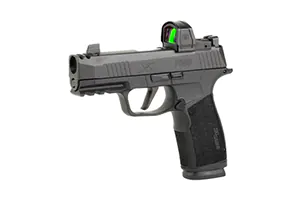 The P365-XMACRO brings MORE of everything that made the P365 a popular selling gun at Cajun Arms.

The 9mm pistol has an innovative new magazine design and packs a full-size 17+1 round capacity into the thin, iconic profile of the P365. The P365-XMACRO is also more shootable, with an integrated compensator that reduces muzzle flip and makes follow-up shots faster and more accurate. Its slim, 1" wide design is more concealable and more comfortable to carry than any other 17 round gun on the market. This pistol has quickly become extremely popular and a big seller at Cajun Arms.

More capacity, shoot-ability, concealability.

MACRO means MORE.
Request Product
Current Products
Want to learn more about our gunsmithing services? Click a link below!
Our Most Popular Pistols