Mossberg 930 in West Chester, PA
Purchase your Mossberg 930 Shotgun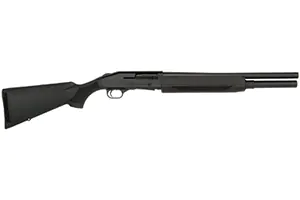 The Mossberg 930 is one of the most popular autoloading shotguns at Cajun Arms. The Mossberg 930 is a soft-recoiling, gas-operated gun that earns a well-deserved reputation for reliability. There are over ten specialized Model 930 configurations, making the line a complete family of autoloaders.

All 930s are 12 gauge and have 3-inch chambers, but there the similarities end. A feature rich array of options allows the buyer to create a "custom" gun to suit his or her needs right off the rack but at a "production" price. Versions for competition, self-defense, turkey, waterfowl, big game, and general field use are available.
Request Product
Current Products
Want to learn more about our gunsmithing services? Click a link below!
Our Most Popular Shotguns