Remington 870 in West Chester, PA
Purchase your Remington 870 Shotgun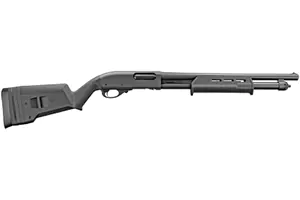 After much trial and tribulation and bankruptcy, the 870 is back. Prior to 2018 it was the Cajun Arms go-to pump action shotgun whether for home defense or hunting. Remington is now in production and we are seeing more models available for sale. This remarkable shotgun has been around for more than half a century and has become the best-selling shotgun of any type in history, with over 11 million made.

As one of the most popular shotguns of all time, the Model 870 is offered in dozens of configurations to suit hundreds of applications.
Request Product
Current Products
Want to learn more about our gunsmithing services? Click a link below!
Our Most Popular Shotguns