Sig Sauer Cross in West Chester, PA
Purchase your Sig Sauer Cross Rifle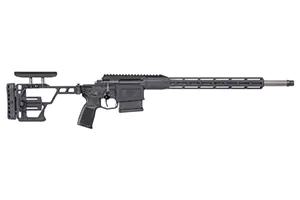 Designed and built from the ground up at the SIG SAUER research and development facilities in New Hampshire with the input of hunters, military snipers and elite long-range shooters, the CROSS rifle was created to meet the demands of both precision long-range shooting and extreme backcountry hunting. It is quickly becoming one of Cajun Arms' most popular bolt actions!

It is one of the lightest rifles available with a folding stock. Available in .308 / 277 SIG FURY with a 16" barrel (collapsible to 26"). Available in 6.5 Creedmoor with an 18" barrel (collapsible to 27").
Request Product
Current Products
Want to learn more about our gunsmithing services? Click a link below!
Our Most Popular Rifles