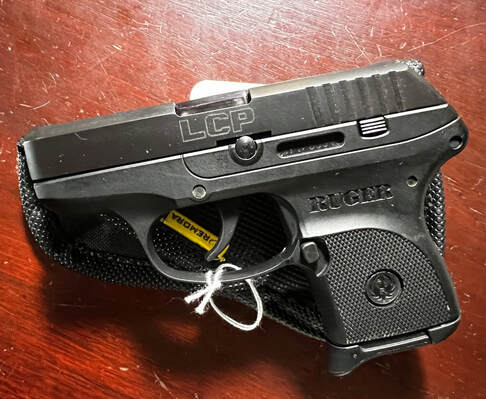 Ruger LCP
Used
Product Summary
Good pre-owned condition, one mag, 6 + 1, .380., 2.75" barrel
Includes Remora pocket holster
All Product Details
Product ID
50100
Name
Ruger LCP
Main Category
Handguns
Additional Categories
Condition
Used
Description

Good pre-owned condition, one mag, 6 + 1, .380., 2.75" barrel
Includes Remora pocket holster

Payments
Listed prices are for cash or check. Credit Cards add 3% to your total.
Returns
No returns are accepted. Please contact customer support if you have any questions.
Shipping
We will only ship guns within the continental USA to federal firearms licensed (FFL) dealers only. We do NOT sell to any FFL dealers located in CA, IL, NY, or MA. Additional shipping and handling fees may apply.
Age
We will comply with all federal and state purchasing regulations. You must be over 18 years of age to purchase a firearm. You must be 21 years or older to purchase a handgun.