In defensive shooting, missing your target has consequences...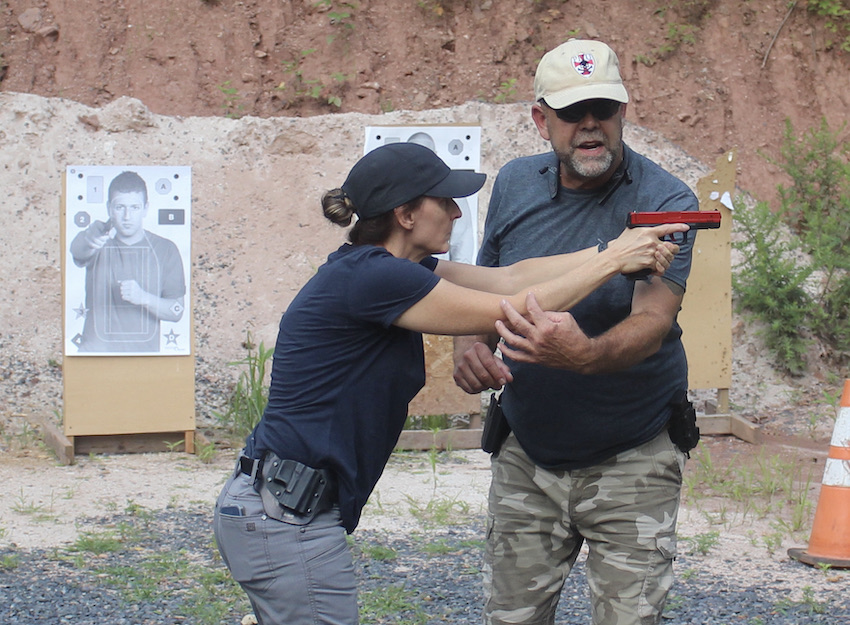 Combat accuracy
We talk about "combat accuracy" and "combat efficiency" quite a bit. In a life or death situation, time is of the essence. However, errant shots are unacceptable as they may strike an innocent victim. Every round that leaves your gun has a price tag and/or lawyer attached to it! When practicing, do not accept your misses easily or just write them off.
Don't game it

I know competition shooters that shoot so fast that they don't miss a beat when their round misses a target. They would rather knock down a plate rack in three seconds with three misses than take 4 seconds to knock down all the plates without a miss. This is why many true defensive shooters dismiss competition as merely a game.

Slow down enough to be smooth. Once there, push yourself to see how fast you can go without missing. This is your "operational zone". Shooting for self defense is an ever changing balance due to distance and conditions. Practice under varying conditions and target size. Remember, blinding speed at the expense of accuracy is not an acceptable trade-off!
---