Train for Success with your Firearms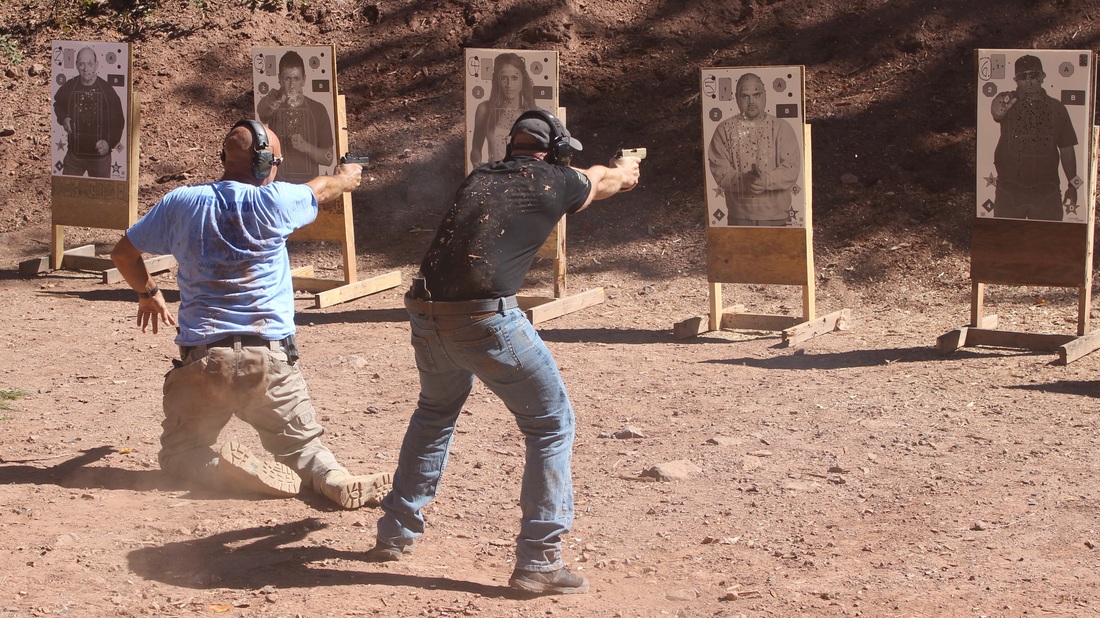 PERFECT PRACTICE
During our group classes, we spend time developing technique and running drills that reinforce the new skills. We explain to the students that they need to practice these drills or variations of them on their own. In the interest of providing a good value for the price of tuition, we do not repeat drills ad nauseam during class. We go as long as we need to ensure all the students on the line are proficient with the drill and we move on.


SO… does anyone practice these newly acquired skills? Some do, many do not.
​
When you pack up to go to the range do you have a plan? Or do you just go and punch holes in paper?

GET FIREARMS TRAINING
If you are serious about self defense and improving and polishing your skills, go to the range with a plan. It does not need to be elaborate. Have a round count and build up as you go. You do not need 500 rounds to reinforce good habits. You can shoot just one box of 50 and have a great personal training session. Warm up first. Shoot larger targets and move on to smaller. Keep low rounds in your mags so you can practice mag changes. Go with a solid draw every time from the holster. If holsters are not allowed, start from position 3.

Contact us with any questions or if you would like a list of exercises to work on. See you in class AND on the range!
---