Think Before You Speak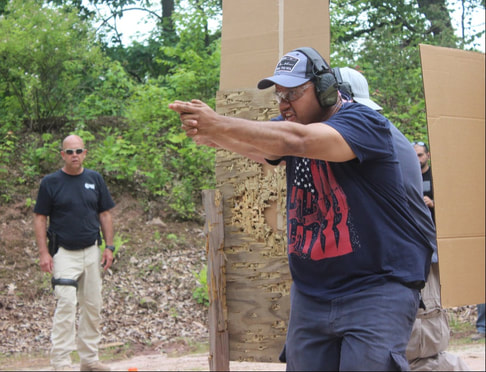 We want to be safe
In our defensive firearms classes, we cover many topics in addition to the mechanics of running a gun. We discuss, mindset, avoidance, legalities, gear, and verbal commands. We also teach that we do not defend our "stuff". If a burglar is leaving your house with a bagful of your possessions, let him leave! We are not seeking a fight. We simply want to be safe. Let him leave.

Open mouth..

This brings us to what to say and not say to a potential burglar or thug. Think before you speak. If you round a corner and are suddenly confronted with an armed assailant it is not the time to start issuing forceful verbal commands. Acting submissive and showing your hands is a better response to try to diffuse the situation or plan a counter-attack if needed. Ask the assailant questions such as, "What do you want?", etc. This will make most people pause. It is also difficult for most people to shoot and speak. (Keep this in mind for yourself if you are armed and issuing verbal commands.)
Body Language in Line with speech

Ensure your body language matches your verbal language. If feigning submission keep your chin tucked in, your hands up at the level of the assailant's gun, palms facing him.

When is the right time to issue strong verbal commands? If you see someone trying to pry open your window would be a good time. Especially if you are behind cover. Never get close enough to allow the thug to potentially grab you or your gun.
How about a hostage situation? It's going to depend. You certainly do not want to make a seriously tense situation worse. Remember that you may not want to give away your position if he doesn't see you. The element of surprise is an advantage you may not want to relinquish.


Think about what you would say if a bad guy dropped his gun and started complying to you. Imagine being very clear and concise and that your body language matches your commands. Thinking about theses skills ahead of time can keep you from freezing or losing the upper hand in an altercation. Remember that yelling and screaming commands may not be the answer. In certain situations, it may be prudent to speak softly or not at all. Think before you speak!
---